The biggest eCommerce holiday season is underway. As DigitalCommerce360 notes, the growth of online sales reached 40% in 2020 and increased internet penetration by 5%. That behaviour is here to stay. Here's our monthly roadmap of content that will help you take advantage of this crucial time.
Amazon & The Nordics ebook
Rumours have been swirling around Amazon's entry into the Nordics. That time is here! Together with Vaimo eCommerce Consultant Andrew Heap, we'll provide practical advice around what Amazon's arrival means for your business and how you can succeed. Click here to download.
VIdeo Case STudy:
The heart of a champion
Choosing the right technology stack for your eCommerce platform is challenging. You need to make the components work together to ensure that your business benefits from your online store. In our Champion case study, we'll discuss the secrets to getting the right technology in place to ensure your digital success.
LET'S PLAN YOUR ECOMMERCE FUTURE
A key part of achieving success is knowing where you are going as a business and why you embarked on your chosen journey. To make this journey easier, a digital strategy roadmap is a necessity. Click here to get the guide.
B2B WEBINAR 2020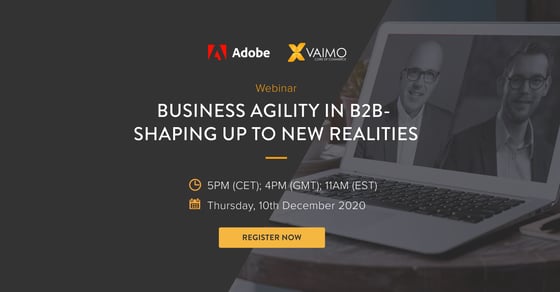 Get your B2B ready with practical advice on digital-first strategy. Join our B2B webinar in December 2020 with Henrik Feld-Jakobsen, Director of Strategy at Vaimo, and Axel G. Heyenga, Industrial Strategy Director in Retail and Automotive at Adobe. Click here for more information and to register.
Thought leadership:
take command of your holiday season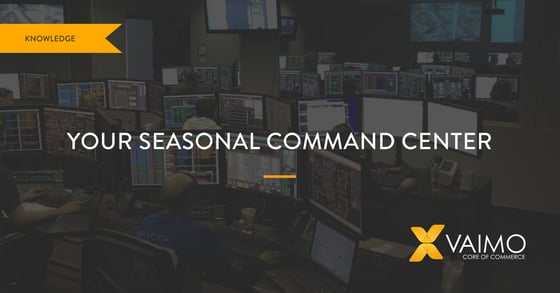 We're starting the biggest eCommerce holiday season in history. To help you get ready, Brian Dearth, Head of Strategy and Growth at Vaimo, is here to help you make sure you've got the right pieces in place. Click here to read more.
ARTICLE: BLACK FRIDAY IN SOUTH AFRICA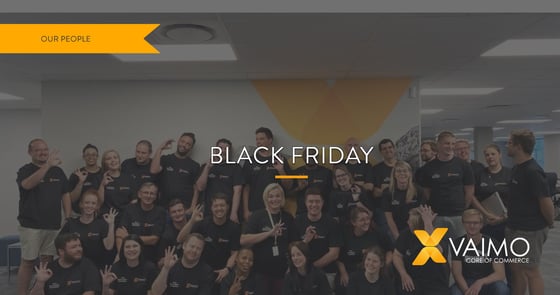 For nearly a decade, Vaimo South Africa has been perfecting Black Friday preparation and execution. Read more about the hard work and fun that goes into it here.
We'll see you next month for a round up of what's been happening at Vaimo. But remember to subscribe via the link below to get the latest news delivered straight to your inbox!